Haven The Agency
Haven The Agency revolutionizes Australian real-estate market with a fully integrated software platform by GreyTeak.
Haven The Agency, is a team of experienced real estate specialists revolutionising the real estate market in Australia.
With the inception of their new real-estate commission model, they are committed to transforming the industry whilst generating better revenue for buyers, sellers and real-estate agents alike.
Challenge
Being a pioneering real estate agency, Haven The Agency, required a holistic digital platform to automate all of their business requirements all within one platform. This single platform needed to include integrated tools which could help their agents design and order online marketing material for their clients while at the same time, digitally handle sales, finance and property portfolios. In addition to that, they required a multi-platform and responsive website to display their properties for sale/lease and most of all to scale their luxurious brand globally in the highly dynamic industry of real-estate.
Goals
Develop an admin portal with 5 types of users and permission levels
Embed all the data requirements of a traditional Real-Estate agency
Develop a Marketing portal for agents to generate marketing material
Integrate E-Commerce features on marketing portal to accept client payments
Design & develop a fully responsive front-end HTA website
Develop the architecture to be a highly-scalable SAAS solution
Integrate 3rd party data services from suppliers and industry partners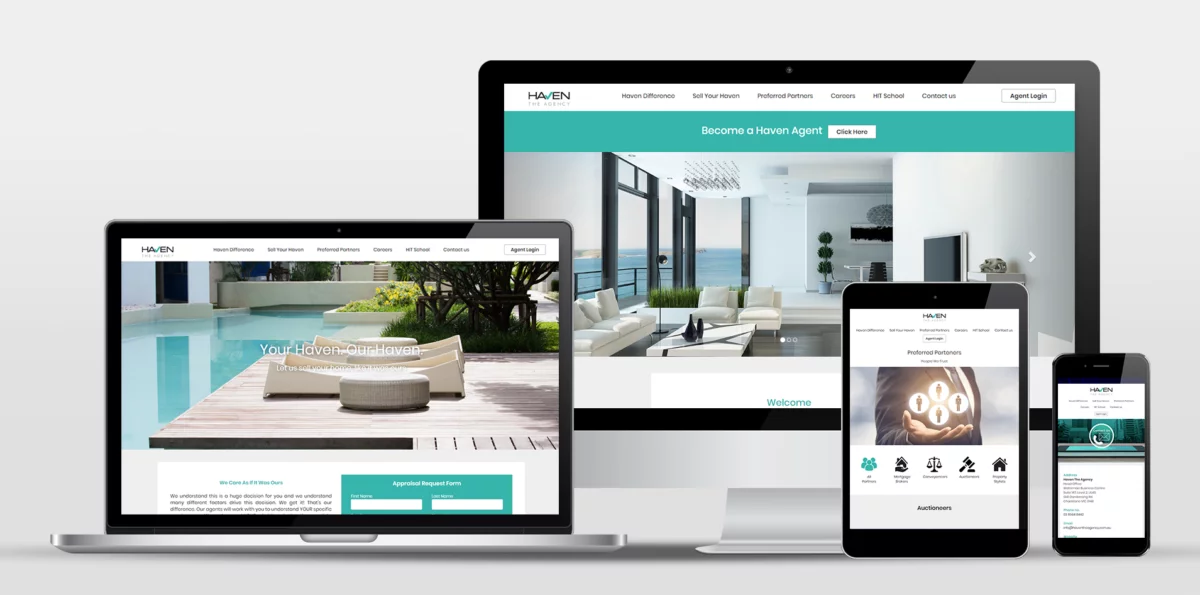 GreyTeak Solution
After thorough analysis of HTA's comprehensive requirements, GreyTeak proposed a 3-portal enterprise solution to deliver the most comprehensive platform that compliments their requirements.
To address the global scalability requirement, we chose Microsoft Azure cloud platform for its proven dependability, security and the enterprise level service standards it readily offers.
The final result was the delivery of an innovative digital platform for HTA, comprising of three web portals: Haven front end public website, backend management suite and an HTA marketing e-Commerce portal.
Three portal: Website, admin & marketing portals
Reliability of .NET stack
Fully 'cloud' based solution
Microsoft Azure cloud based SAAS solution
Load-balanced across three Azure data centres
Integrated with number of external APIs
Merchant Warrior – ecommerce integration
Backed by our 24/7 support
We build and activate brands through cultural insight, strategic vision, and the power of emotion across every element of its expression.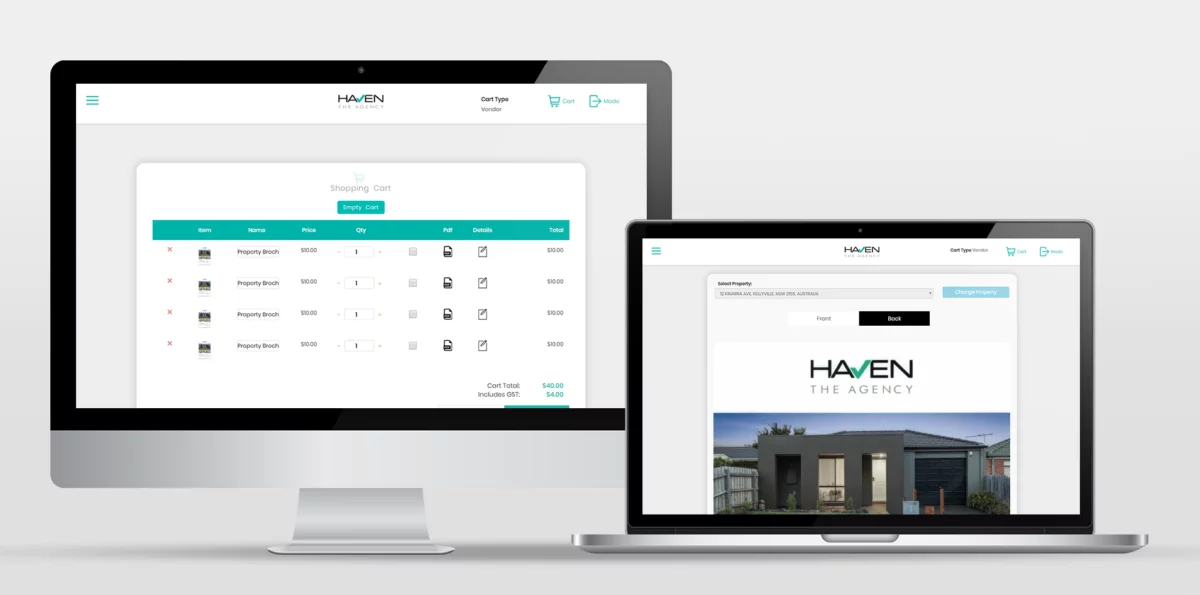 Client Feedback
Niclas & Rachael from Haven The Agency commented on the ongoing collaborative partnership with GreyTeak and Haven The Agency:
We needed the best software company in Melbourne to deliver a very large and complex software platform and website. After interviewing 3 other companies we were referred to Rich from GreyTeak Technologies. Within the first 20 minutes it was obvious this was the right fit for us. Rich understood our business model and knew what needed to be done immediately.  Rich and his staff delivered exactly what we requested, but also throughout the design phase offered numerous suggestions to enhance the platform and automate processes. GreyTeak did an outstanding job and exceeded our expectations. Extremely thorough and knowledgeable and great communicators, we wouldn't hesitate to recommend this company for any job large or small.

Niclas and Rachael
Directors – Haven The Agency
Results
Increased efficiencies across the board
All users – centralised portal solution
Reduced time spent on manual reporting
Accelerated decision making for directors and managers
Hugely reduced time frames from start-to-finish marketing material production
Increased productivity with automated workflows such as agent on-boarding, property sales & marketing material production process automation
Summary
New Real-Estate concept
Revolutionary concept
Over 90% automation needs
Looking to expand globally
Staff across Australia
'Online Estate Agency' concept
How GreyTeak can help your business
GreyTeak is an Australian custom software engineering company specialising in web, mobile and enterprise software solutions with a history of producing efficient and secure cloud based solutions for clients from a wider variety of industries.
GreyTeak offers free consultations and technology discovery sessions to help customers understand the benefits of technology and commercial prospects of their projects.
Call today to see how GreyTeak can assist you in making your business more productive and efficient.